Forum 20: This weekend is a special day for all Mothers.  I hope you remember what I told you to do for Mummy on Sunday!!  Shhh it's a secret.  Remember to be extra good and make Mummy's day Special more than usual. 
Happy Mothers' Day to all Mums.
Forum 19: Our main topic this week was about the Digestive System.  Do you remember what we said about this?  Where does the food go from our mouth?  What is dangerous to do while eating and why?  Can you remember the body parts we mentioned which we use when eating?  Here is a picture to help you. 
Forum 18: To stay in line with our Lejla Maltija, at the end of this week, we will be discussing Maltese Food.  Can you name any Maltese Food?  What is your favourite and why?  Here are a few examples:
Forum 17:  The second part of the forum will be about healthy meals.  In a day we have 3 important meals.  Can yu name them?  Why are they important?  What kind of food can we eat during these meals?  I await your answers.
   b _ _ _ _ _ _ _ _
 d _ _ _ _ _
Forum 16: This week we have two forums.  One links with our topic and the other links with something that is happening this weekend.  I will start with this first.
Who will be visiting our Island this weekend?  A very important person is….. He is the Boss of the church (as some of yu said this morning in class), he celebrates his birthday today, he is the St Peter of today…….  Who is he?  What is his name?  I will give you a clue.  Here is his photo. 
Forum 15  With our return for the third term, we launch a new Topic.  FOOD will be our last topic.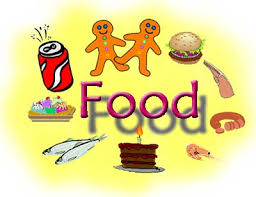 What can you tell me about FOOD?  What is your favourite FOOD?  Where do yu enjoy eating the most?  Where do we get our FOOD?  …….   
These are just some simple ideas.  I would like to know more.
All of these remind us of Easter.  It is nice to look at all the new animals being born (it is Spring now), and eat Chocolate eggs (not too many I hope!!).  But we cannot forget why we celebrate Easter.  I will post a picture to help you but I would like you to tell me what is Easter for???? 
Forum 13:  This week we are discussing two areas which involve Homes, so then next week we can dedicate it to Easter.  Our two subtopics are: Safety and Rooms in a house.  Below you will find different pictures you can use for a discussion about Safety.  some pictures show things you SHOULD NOT do as they are NOT safe, other pictures show things we need around the house to help us stay safe.  We also discussed the EMERGENCY NUMBER we need to call if we are at home and an accident happens?  Do you remember what the number is and what you need to do?  Send me a post on the blog….
The other part we are discussing is about the different rooms in a house.  We saw how houses are different one from another but certain things are common in all, such as a bathroom although the fixtures in it might not be the same.  How many rooms does your house has?  Are they all the same size or on the same level?  Which is your favourite room in the house and why???? 
I wait for your replies 🙂   
Forum 12:  This week we moved away from animal homes and started looking at Houses.  We found out that houses around the world are built differently to accomodate the climate.  Some have sloping roofs where it rains or snows a lot, other houses are made out of mud and grass, some are made from red brick and have porches around the house.  The greeks prefer to paint their houses white….. etc….  Here are some pictures for you to remember.  Can you guess where some of these houses come from?  Which is a typical Maltese house?  Which picture shows how the people in Neolitic times lived?  1
  2
   3 
  4   
 5  
    6 
  7   
  8
Forum 11:  WE had another visitor in our class this week.  Her name is Hazel and she is 15 years old.  She eats peas and sleeps in Winter.  Do you remember who it was? 
 Yes that's right!  It was Francesca's nanna's tortoise.  We learnt that tortoises live for a very long time….. some even thousands of years.  During Summer, Hazel likes to chase Francesca and nibble on Francesca's mummy's toes 🙂
  For such a slow and supposedly quiet animal, Hazel makes a lot of noise while trying to 'escape' from her box…..
Forum 10: Since we are talking about animal habitats we had an animal visitor in class.  This is Maisy, Maya's chipmunk.  Maisy was very good throughout the day.  She was attentive during work and playful when it was time to play.
Do you remember what food Maisy ate?  How was her house?  Where did she enjoy playing?  Can you remember anything else about Misy?
Forum 9: THis last week we discussed "Sea and desert habitats".  Next week it will be the turn of "Woodland and Rainforests".  What is the difference between a Jungle and a Forest?  Can you look it up and let us know on the blog or in class … maybe you find some pictures of animals that live in one but not the other or the difference between the same animal how lives in both – such a butterfly in a jungle and a butterfly in a forest.  Do you have any stories whose background is a wood, forest, jungle…  Can't wait for your findings…… 🙂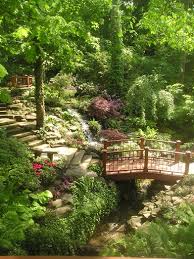 This is a wood.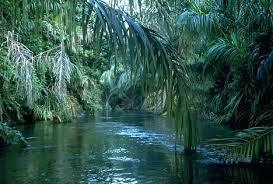 This is a jungle.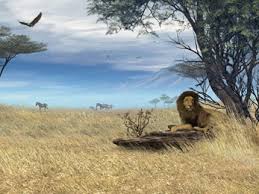 This is a Savannah
Forum 8: This week we saw the end of our Topic ANIMALS.  As of Monday our new Topic is HOMES.  To continue expanding your interest we will start off with some Animal Habitats – from oceans and water to deserts to rainforests and woodland.  We will then move on to looking at our HOMES and things we do at home – recycling, keeping safe, locations of our homes as well as materials used to built houses in Malta and elsewhere.  See if you know who (people) or what animals live in these houses…..
Forum 7: This week I wanted to include another slot in our forum.  As you well know this weekend happens to be carnival.  We all know that this is a Maltese Tradition.  Here are a few pictures to help you think about Carnival.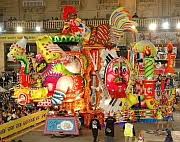 Il-karru
Tell us how you are going to spend your Carnival holidays.  What character are you going to change into?  If you go to Valletta let us know what you see?  Have fun….. and be good. xxxx
Forum 6: Do you know any animals names which end with : 'saurus' or 'ceratops'?  What kind of animals are these?  Yes you are right.  They are Dinosaurs.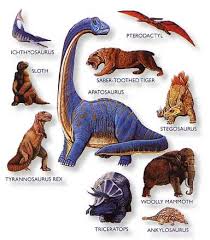 In fact this week we will be discussing about the magnificent animals which no longer exist, although we might have some cousin of theirs still living amongs us like the Iguana for example – who is a descendent of the dinasours….  What happened to these animals?  Does anyone know and would like to tell us?  Did they exist in Malta?  Where can we see any remains of these giant animals?  Who can name a few of their names?  Hope this gets you thinking…… I am waiting for your comments.  This link might help you with your discoveries about these magnificent beasts. http://www.enchantedlearning.com/subjects/dinosaurs/allabout/Names.shtml
Forum 5: Dolphins, whales, tigers, panda bears, elephants, turtles, ladybirds, butterflies…….. These are a few of the species of animals that will soon not be with us if we don't care about them.   We are causing too much harm to the envirnment or catching these poor animals to make money out of them – they are becoming EXTINCT!!!  This topic is very dear to my heart and I do not tolerate anyone who hinders an animal from living.  That is our sub-topic this week – Endangered Species and Extinction.
Can you let us know what you can do to help in stopping these animals from dying?????
Forum 4: Africa, Savannah, Jungle, Safari, …..  What do you think of when you say these words?  What do they have to do with animals?  Which animals live here?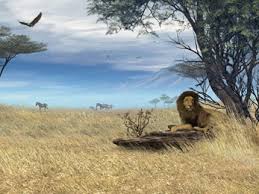 Yes we will be talking about Wild Animals next.  Can you leave your ideas on Wild animals?  Which are Wild Animals?  Where do they belong?  I would love to hear your views.
Forum 3: Old Mc Donald had a farm…..  Did you guess what type of animals we will be discussing this week?  That's right….. Farm Animals.  Have you ever been on a farm?  If yes what did you see?  Did you enjoy it?  If you have never been, what do you think you would find if you went on a farm?  Write down your thoughts and we can discuss it together.  Here is a picture to help you think.
Forum 2:  During the coming week we will be discussing Pets. 
Here is a photo of one of my pets.  Her name is Tigi short for Tigre'.  She is a persian cat and is 15 years old.  She has had many kittens and now lives with her last litter (2 girl cats, and 1 boy cat).  Do yuo have any pets?  What are they?  If you dont have, what would you like to have and why?
This is a new link for you my dear children.  Every week I will post a word or a picture or a saying on which I would like you to comment.
Our first forum will obviously be about ANIMALS.  Tell me all that you like and love about these beautiful creatures.  I would love to hear from you.  Here's a picture to help you.